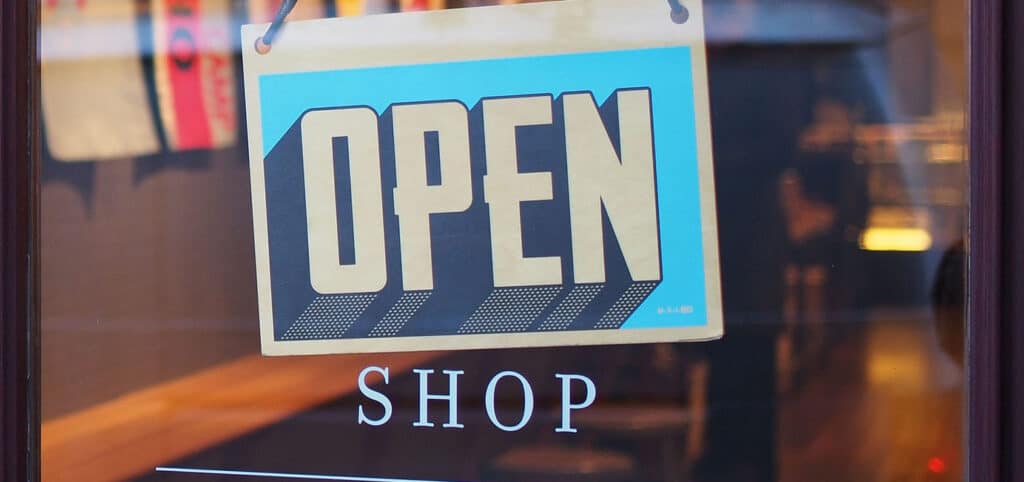 If you ever wanted to buy swords as a European, you probably have already realized that (almost) all non-EU retailers charge unreasonable shipping costs and including duty, importing swords in most cases is pointless.
Unfortunately, the places to buy historic weaponry in Europe aren't well known at all. For this reason, I took my time to create a list containing the sword stores and smiths that are worth taking a closer look at.
The list starts with big sword retailers. Thereafter, you can find sword makers that can work on your custom projects. Keep in mind that this is not a ranking, but rather a compilation of great stores for your next sword purchase.
Without further ado, these are the best places to buy swords as a European:
Where to buy swords as European?

Wulflund is a combination of a sword maker and retailer. All their products are forged by their smithy called Arma Epona.
The company is situated in the Czech Republic. Their products are way more remarkable than the generic stuff Cold Steel produces for example.
Wulflund's product range covers everything you would want. Their webshop is structured extremely well and the quality you receive for money is completely worth it.
The shipping costs inside the EU are remarkably low.

The next store is called Battle Merchant. They offer a wide array of historic weapons. From swords over knives and axes to spears they have a big and diverse collection. The store is located in Germany and offers low shipping rates to most EU countries.
Pay attention that "battle-ready" swords are unsharpened (which is extremely strange). You can find the "real" sharp blades in the separate "sharp blades" category!

Even though no European store, Sword of Northshire offers free shipping to a lot of countries. They have a really user-friendly webshop.
Sword of Northshire only sells Japanese weaponry. I purchased two katanas from them and was extremely satisfied with the quality and price.
Keep in mind when comparing costs with other stores to add the import sales tax as Sword of Northshire is situated in the United States!
Swords and More is a German store that specializes mostly in European and Japanese swords. Their assortment is quite big. However, if you are looking for non-sword items this isn't the store for you.
In terms of axes and spears they feature mainly modern/tactical equipment. Some of the items are fantasy stuff that should be used as wall decor. The most useful part of their store can be reached by navigating to Categories->Historic Weapons->Battle Ready Swords.
Most of their product images have this strange watermark and are extremely blurry. Besides all these disadvantages they have extremely low shipping rates inside the EU.
The Knightly Shop is a sword retailer located in England. I have made multiple purchases with them and was always satisfied with delivery speed, quality and price.
The Knight Shop has a very extensive product catalog and even offers some rather "rare" pieces. However, they are slow to answer questions sent per email. Make sure to just call them, so you don't have to wait unnecessarily long.
For high ticket orders, the shipping inside the UK is free. The shipping cost in other EU countries is only decent. The store ships its products as DDP, so the displayed shipping costs already include the payable duty.
The Polish retailer Swords24 offers mainly knives and swords. Unfortunately, a lot of the products only have one low-resolution image.
Their delivery costs aren't praiseworthy. This may be a good choice for Polish residents.

ElGur is an extremely popular Czech sword smithery. They have a small range of predesigned swords from various historic periods, which can further be customized according to your requirements.
If you need something individual you can ask them to forge a sword matching your idea.
The price of the predesigned products starts at around 600€. However, it is completely worth it considering the excellent quality you receive.

The sword maker Arma Bohemia is from the Czech Republic as well. They have an extensive catalog of swords, rapiers, daggers, and polearms.
The blades have a high-quality look and feel, even though they are priced extremely reasonable (starting from 250€). Furthermore, they produce armor and shields as well. Same as with all other sword makers most people use them to turn their custom projects into reality.

Pavel Moc is a well-known swordsmith from Czechia. While his website swords.cz only shows a fraction of his work, his Facebook page is full of his awesome sword creations.
The price of his swords starts at slightly under 300€. In my opinion, this is rather cheap as even some crappy mass-produced blades are more expensive.
Templ is a Czech smithy operated by Patrick Bárta. He is specialized in replicas of European swords up to the 9th century.
Bárta is the most iconic swordsmith and forges blades of the highest quality. Apart from a few exceptions most of his weapons cost several thousand Euro.

Pavel Řiháček is a friend of Bárta and is the owner of Nipponto. In contrast to his friend, Řiháček is highly specialized in all kinds of Japanese swords.
If you are looking for an extremely competent smith for Japanese blades you may well ask him for a quote. However, as with Templ his service isn't cheap at all.

Fabri Armorum is a swordsmith from Czechia. Their catalog has a decent number of predesigned swords.
This company may only spark the interest of people that are competing in sports (HEMA etc.). Most of their swords are delivered dull.
While they can do the sharpening, the steel they use for production isn't that great for activities other than HEMA. So, if you want to do test cutting this may NOT be the perfect solution for you.
Conclusion
Thanks for having a look at this list. I really hope that you now have a better idea of where to make your next (or first) sword purchase.
In case one of your favorite stores is missing make sure to leave a comment so other people can benefit from these hidden gems as well!